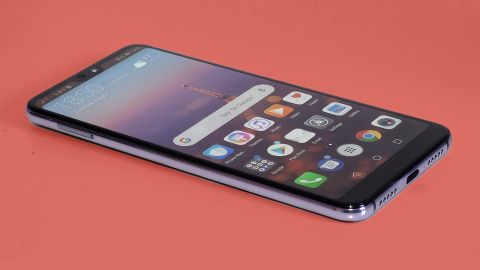 Huawei P20 Pro
---
The Huawei P20 Pro is one of a growing number of mega-phones. We're not talking about the speakers that protesters chant into, but very expensive phones that incorporate new tech, for those willing to pay big for it.
Top rivals in this class include the Samsung Galaxy S9 Plus and iPhone X. Huawei may be the least powerful brand of the three, but the cost is lower too.
That said (and perhaps giving away the review verdict a little bit) the P20 Pro performs so well that it's given a pretty high spot in our best smartphoneranking. This isn't just a week into use – we have been using this phone for a month and are still seriously impressed.
For the Huawei P20 Pro's price you could only get a 64GB iPhone 8 Plus, not an iPhone X, although there are some quirks to the Huawei design and software to get used to in return.
However, the remarkable work done on the camera makes this the most versatile phone photo-shooter out there, regardless of price, whether you're a happy snapper or an amateur enthusiast photographer.
Huawei P20 Pro price and availability
Costs £799 (around $1,110, AU$1,450)
Launching April 6 in the UK
Not coming to the US
Key features
40MP rear camera with 3x optical zoom
Kirin 970 CPU with AI smarts
Big 4,000mAh battery
There are three cameras on the back, one 40MP main sensor, a 20MP black and white one and a 3x zoom 8MP camera.
You can shoot at 3x without digital zoom, and even get good results at 5x. The real star here is low light performance, though. Standard night shooting just about matches the best, but a dedicated night mode lets you take low light shots with dynamic range to rival an APS-C DSLR.